Urbino, Sogesta's Chemical laboratories
Urbino, Progetto dei Laboratori chimici alla Sogesta
client/committente: Universita' degli studi di Urbino

period/periodo: 2015
project/progetto:
MTA Associati
The original project of New laboratories was drafted by Giancarlo De Carlo between 1992 and 1998.
The building, that housed chemistry and physics laboratories as well as  space for teaching and facilities, could be considered as an extension of the Sogesta complex, already active for the Urbino University  science faculties. The project was preceded by a plan that, as provided by the City Master Plan, indicated volumes and modes of development.
Unfortunately the building was not realized for lack of funding, but the Urbino University has made the request for a feasibility study, on the basis of the provisions of the De Carlo plan, in order to accommodate the laboratories of chemistry and physics.
The reorganization of the Sogesta's existing complex allows the allocation of the new teaching spaces. Several solutions have been examined with the aim of proposing a building which, maintaining the spirit the original building, will have to be more economical in construction and more energy efficient.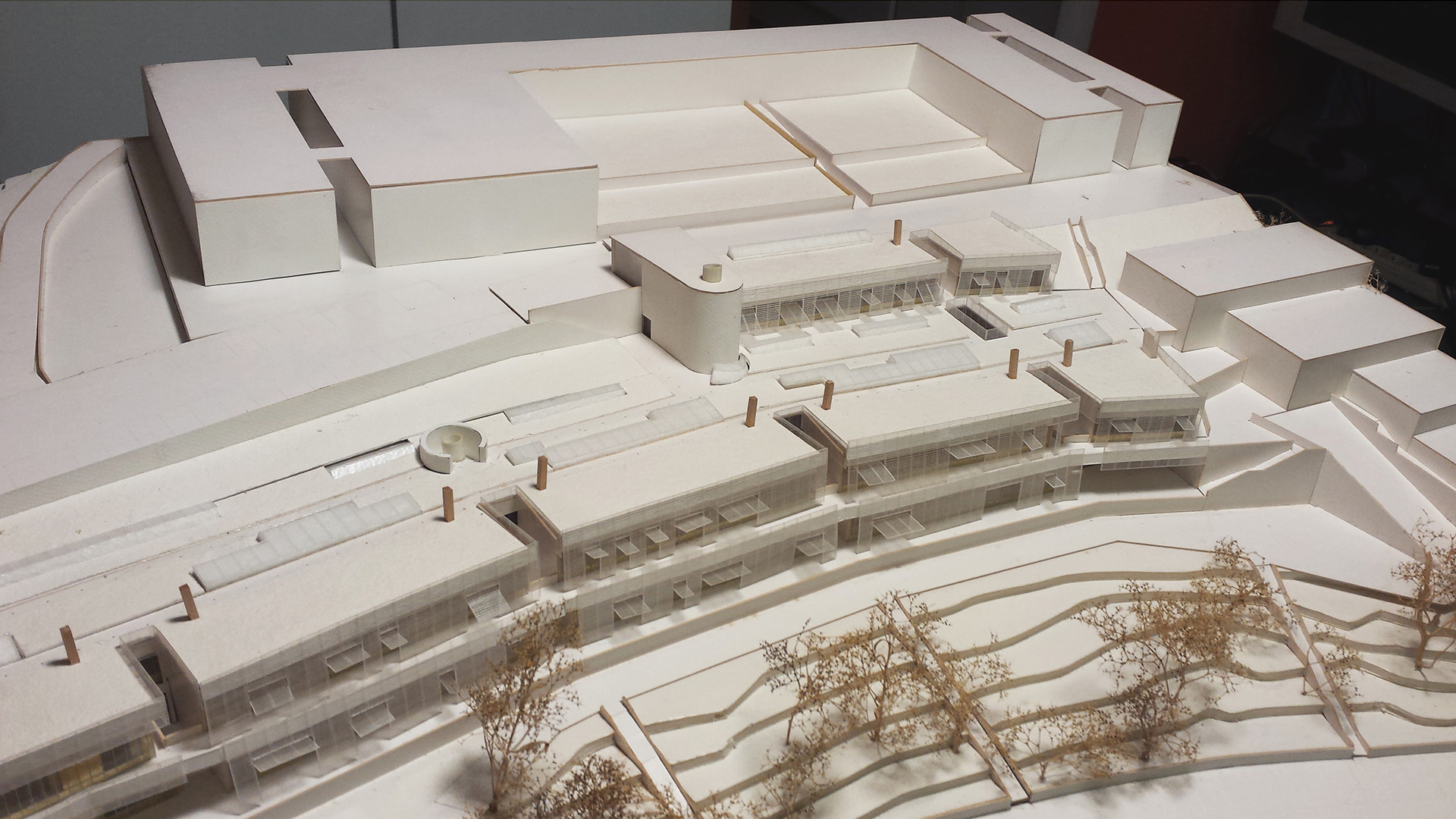 .